Here are some of the off-the-beaten-track gems that Rancho Palos Verdes has to offer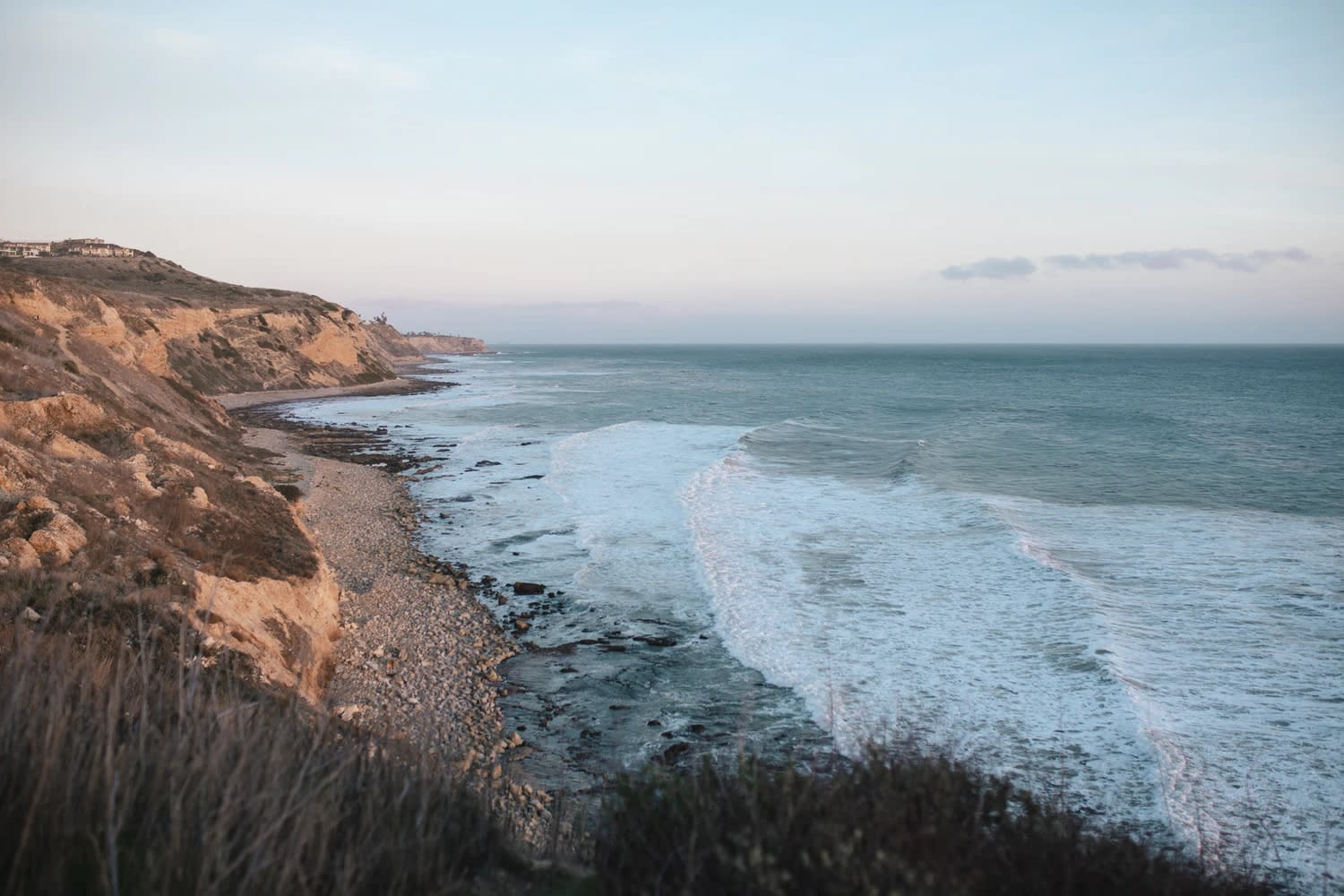 Looking for a great place to raise a family or perhaps just hoping to escape from the hustle and bustle of city life? Want a lifestyle that allows you to be in close proximity to nature? If the answer is yes, then we've got a place in mind for you: Rancho Palos Verdes.
Located in Los Angeles County, Rancho Palos Verdes is situated atop the bluffs of the Palos Verdes Peninsula. The result? A calm, peaceful suburb with close access to nature and scenic views of the Pacific. All that to say, Rancho Palos Verdes is a slice of heaven on earth.
We're here to share a few of the best-kept secrets found here. Read on to learn about ten hidden gems in Rancho Palos Verdes.
1. Abalone Cove Shoreline Park
Rancho Palos Verdes provides ample opportunities to connect with nature, and
Abalone Cove Shoreline Park
is one of the best places to do so. This park features two beaches: Abalone Cove and Sacred Cove. In addition to these gorgeous beaches, you'll also find tidepools, bluff-top viewing areas, and trails weaving through the area. The views of the ocean are truly spectacular—plus, you can even see Catalina Island on the horizon!
The park also contains a State Ecological Preserve that aims to protect animals and marine life. There are also picnic tables, which make this a prime spot to enjoy a picnic. A parking lot can be found off of Palos Verdes Drive South. Although dogs are prohibited on the beaches, you can still bring your furry four-legged friends to the upper picnic area and on designated trails (but please keep them on a leash!)
2. Palos Verdes Bluffs Trail
Palos Verdes Bluffs Trail is located near Rancho Palos Verdes and is most commonly known for its beautiful wildflowers. The trail offers a variety of options for recreational activities, including hiking, jogging, and even trails for mountain biking. This trail stretches over 2.7 miles and is rated as moderate. Parking can be tricky, so try to get here in good time to guarantee a spot!
3. Point Vicente Interpretive Center
Point Vicente Interpretive Center
is a beautiful park that offers many educational and recreational opportunities to the community. The Interpretive Center first opened its doors in 1984 and has been an integral part of the community. Its mission has been to present and interpret the unique features and rich history of the acclaimed Palos Verdes Peninsula. The center is spread over an expansive 10,000 square feet.
Stop by to learn about the island's natural and cultural history, and don't forget to pay special attention to the Pacific gray whale. This top-notch whale watching site offers unbeatable opportunities to view the annual migration of the Pacific gray whale, which takes place from December to April and is an experience that you don't want to miss.
With so much to offer, it's no surprise that this center is popular among locals and visitors alike. Instead of requiring an admissions fee, they accept donations for the museum. This is a great way to invest back into your community and enjoy the best that Southern California has to offer.
4. Ocean Trail Reserve
Ocean Trails Reserve
is known for being a length of preserved, jagged coastline located in Rancho Palos Verdes. The reserve includes habitat areas restored or preserved by Trump National Golf Course south of Palos Verdes Drive. Conservation easements were placed over the adjacent 54-acre Shoreline Park. The preserve is commonly known as a habitat for native gnatcatcher birds. Take in the sunset at Ocean Trail Reserve or simply listen to the waves crash against the rugged coastline. It's also a great (and easy!) place to go for an easy hike, as the kid-friendly trails make it a suitable option for children.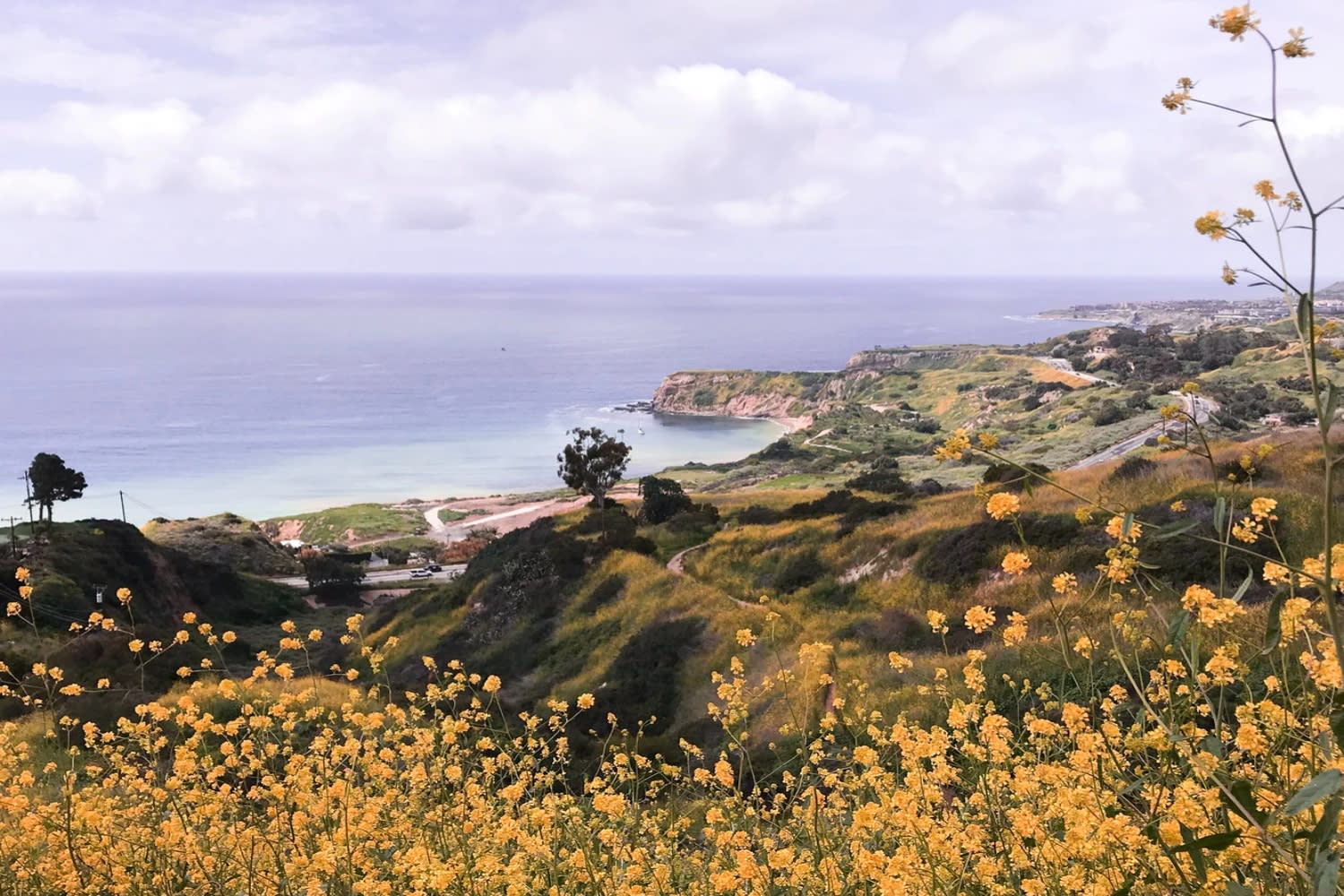 5. Del Cerro Park
If you're looking for a relaxing place to take in some unbeatable views, head on over to
Del Cerro Park
. Located at the end of Crenshaw Boulevard in Rancho Palos Verdes, this park is situated on top of a bluff. Here you can take in stunning views of the Pacific Ocean and Catalina Island. You can also enjoy panoramic views of canyons, agriculture, and coastal headlands. The grassy play area is the perfect spot to enjoy a stroll in the sunshine, bring a picnic, or watch the sunset. There is a parking lot, but please note that parking is by permit only. You can also bring your dogs, as long as they stay on a leash. You'll feel on top of the world here!
6. Wayfarers Chapel
More commonly known as "The Glass Church,"
Wayfarers Chapel
is another hidden gem in Rancho Palos Verdes. It is most celebrated for its unique, organic architecture and ideal location perched on cliffs above the Pacific Ocean. Originally opened in 1951, the chapel reflects a modern architectural style. It was designed by Lloyd Wright, the architect, and son of Frank Lloyd Wright. The chapel is masterfully constructed out of glass, wood, and stone, with views of the ocean in the distance. Needless to say, the end result is nothing short of breathtaking. Wayfarers Chapel welcomes individuals from all faiths to worship services and other important passages in life, such as memorial services, baptisms, and weddings. The Chapel is listed on the National Register of Historic Places.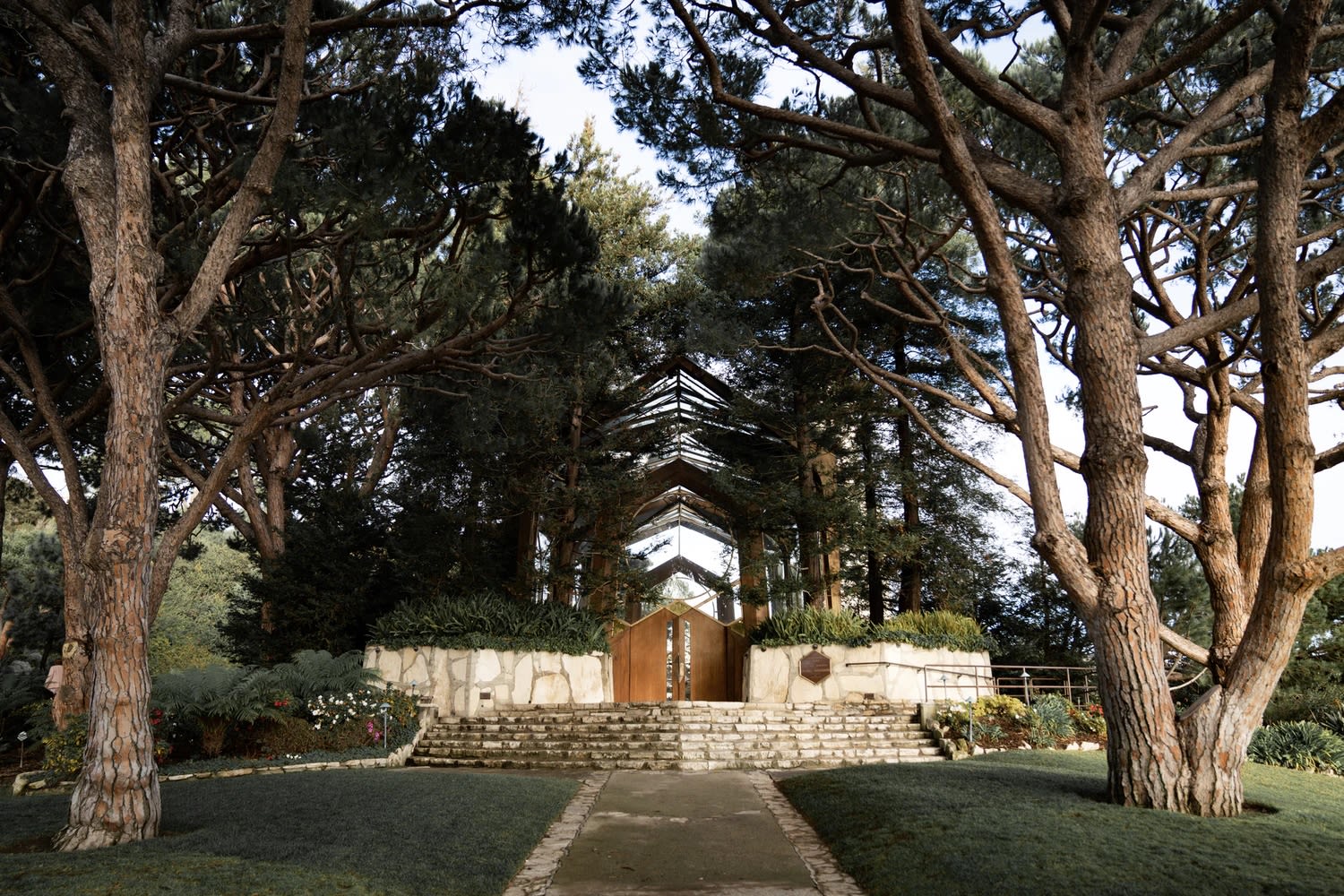 7. Portugeuse Bend Reserve
Located in Rancho Palos Verdes, the
Portuguese Bend Reserve
is another spot you don't want to miss. This 399-acre preserve consists of rolling hills and canyons, with a web of trails and wildlife viewing. It is the largest of the ten reserves that make up the Palos Verdes Nature Preserve. Elevations range from approximately sea level to about 1,300 feet above sea level. Located below and to the east of Del Cerro Park are known as Lemonade Berry Parcel, Eagle's Nest, and the Badlands.
Besides providing the community with ample recreation opportunities, the Portuguese Bend Reserve contains valuable linkages for wildlife and essential native habitats for sensitive species. In August of 2009, a wildfire tragically burned over 100 acres within the Reserve. The nature conservatory has been actively working to restore the habitat and continues to do so. If you're looking to escape to nature and find some peace, this is the place to go.
8. Rancho Palos Verdes Coastal Trail
If you want to push yourself and try a more challenging hike, check out
Rancho Palos Verdes Coastal Trail
. It's here that Disney's Pirates of the Caribbean was filmed. Needless to say, Rancho Palos Verdes Coastal Trail is nothing less than impressive. This trail, located near Rancho Palos Verdes, is spread over 5.1 miles and offers scenic offer trails lined with coastal sage, cacti, and native vegetation. Locals and visitors alike come here to take advantage of the trail and enjoy the chance to see wildlife. Rancho Palos Verdes Coastal Trail is primarily used for hiking, walking, running, and nature trips.
9. Point Vicente Lighthouse
Located adjacent to Point Vicente Interpretive Center is the
Point Vicente Lighthouse
. This stunning lighthouse stands on the most south-westerly point of the Palos Verdes Peninsula and is considered one of the area's jewels. It stands at 67 feet tall, but the beam of light marks Point Vicente from a height of 185 feet above the ocean. To make it even more impressive, the Point Vicente Lighthouse is one of the biggest and brightest lights along the coast of California.
The lighthouse was built in 1926 as a response to the treacherous rocks that many ships fatally ran across. In 1979, the Pointe Vicente Lighthouse was added to the National Registry of Historic Sites. The lighthouse's rich history and pleasing aesthetic have attracted sightseers, tourists, photographers, and painters. Today, the lighthouse is managed by the United States Coast Guard, with tours that occur monthly.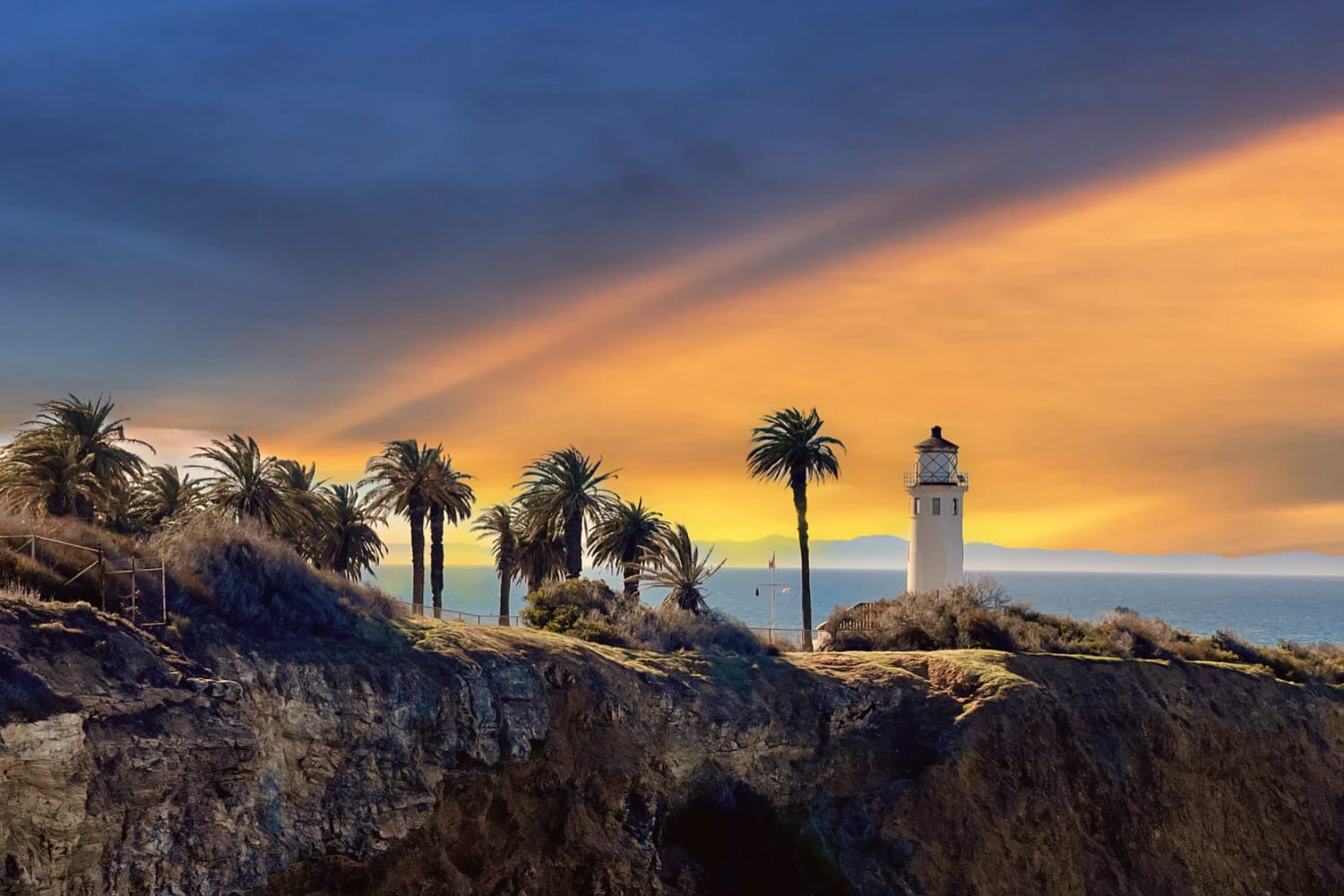 10. Portuguese Bend Riding Center
Nestled in the scenic hillside of the Palos Verdes Peninsula, the
Portuguese Bend Riding Center
is another hidden gem in Rancho Palos Verdes. This riding club offers multiple levels of training and lesson programs, all of which are specifically created to meet your goals. If your children ages 10 to 13 are interested in delving into a more in-depth course, it's worthwhile to participate in a summer camp. These
summer horsemanship classes
, which take place in July and August, will teach your children a variety of skills over four days. Slots fill up fast, so don't wait to get your kids signed up!
If you are looking to explore Rancho Palos Verdes homes for sale,
contact Suzanne Dyer
today. As an expert in Rancho Palos Verdes real estate, Suzanne serves a wide range of neighborhoods. Her expertise and enthusiasm will guide you through the process of finding your dream home.