These equestrian facilities are some of the best that Southern California has to offer. And they're not horsing around.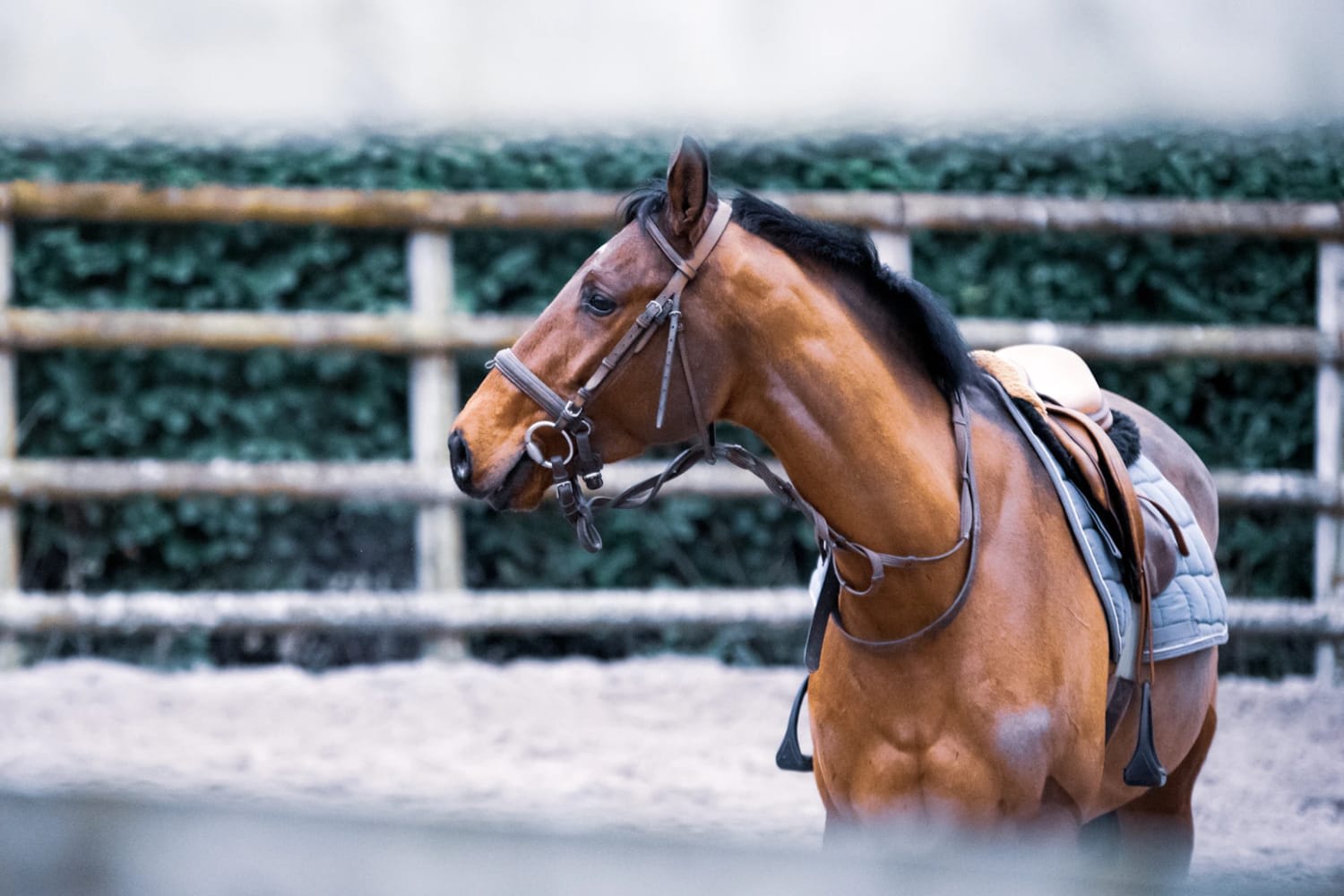 Rolling Hills Estates, located in Los Angeles County, is known for its private, elite lifestyle. Residents who are lucky enough to call this community home can enjoy a plethora of top-notch amenities, including close access to some of the best equestrian facilities in the country. Rolling Hills Estates is committed to protecting the vast open spaces in this community and boasts over 25 miles of scenic bridle trails throughout the city. There are also an array of equestrian-related activities that take place here throughout the year.
Read on to learn about some of the best equestrian facilities near Rolling Hills Estates.
1. Alderin Sporthorses
Found in Rolling Hills Estates,
Alderin Sporthorses
is a full-service equestrian center serving residents of the South Bay, the Beach Cities, and the greater Los Angeles area. Their multi-tiered equestrian program is expertly led by qualified trainers who compete at the Grand Prix level. Their comprehensive program begins with their lessons, where they use everything from beginner ponies to advanced horses. They proudly provide lessons and training for individuals of all ages and levels. Here students can enjoy learning in a fun, friendly environment. Regardless of your discipline — jumper, equitation, or hunter — Alderin Sportshorses has something in store for you. Additionally, if you are interested in competing in horse shows, this equestrian center is available to teach you everything you need to know. Whether your goal is to ride for fun or prepare to train and show at the highest level, Alderin Sporthorses will equip you with the tools and skills to reach your goals.
2. Palos Verdes Horse Rentals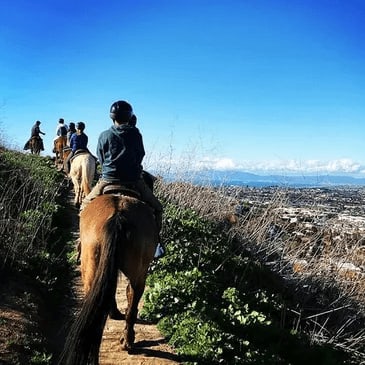 Credit: Palos Verdes Horse Rentals
There's little more refreshing than leaving your worries behind and riding! Thankfully, you can do that at
Palos Verdes Horse Rentals
. This is a third- and fourth-generation family-owned business that goes back to the early 1950s. Palos Verdes Horse Rentals originally started in the Eastern Sierras before relocating to Southern California in the mid-1970s. It finally settled in Palos Verdes in 2018 and has been a part of the community ever since.
Here you can choose from an assortment of various trail rides. The 20-minute pony rides are perfect for children ages three to five. Other options for older children and adults include a 45-minute, one-hour, or 90-minute trail ride. This is the perfect way to explore the scenic trails of the Palos Verdes Peninsula. If this is your first time riding, don't worry! No previous riding experience is necessary, and an experienced guide will be part of the journey.
3. Martin Performance Horses
Martin Performance Horses
is located in the heart of Rolling Hills and has been a part of the community since it was established in 2002. This facility features a private barn and arena, where the talented staff train all skill and age levels. However, they specialize in general Western horsemanship, fundamentals to advanced cattle sorting, and training from basics to more niche skills for timed speed gymkhana events, such as barrel races. Whether you are interested in horse training, riding lessons, or camps, Martin Performance Horses is ready to welcome you in.
4. Palos Verdes Stables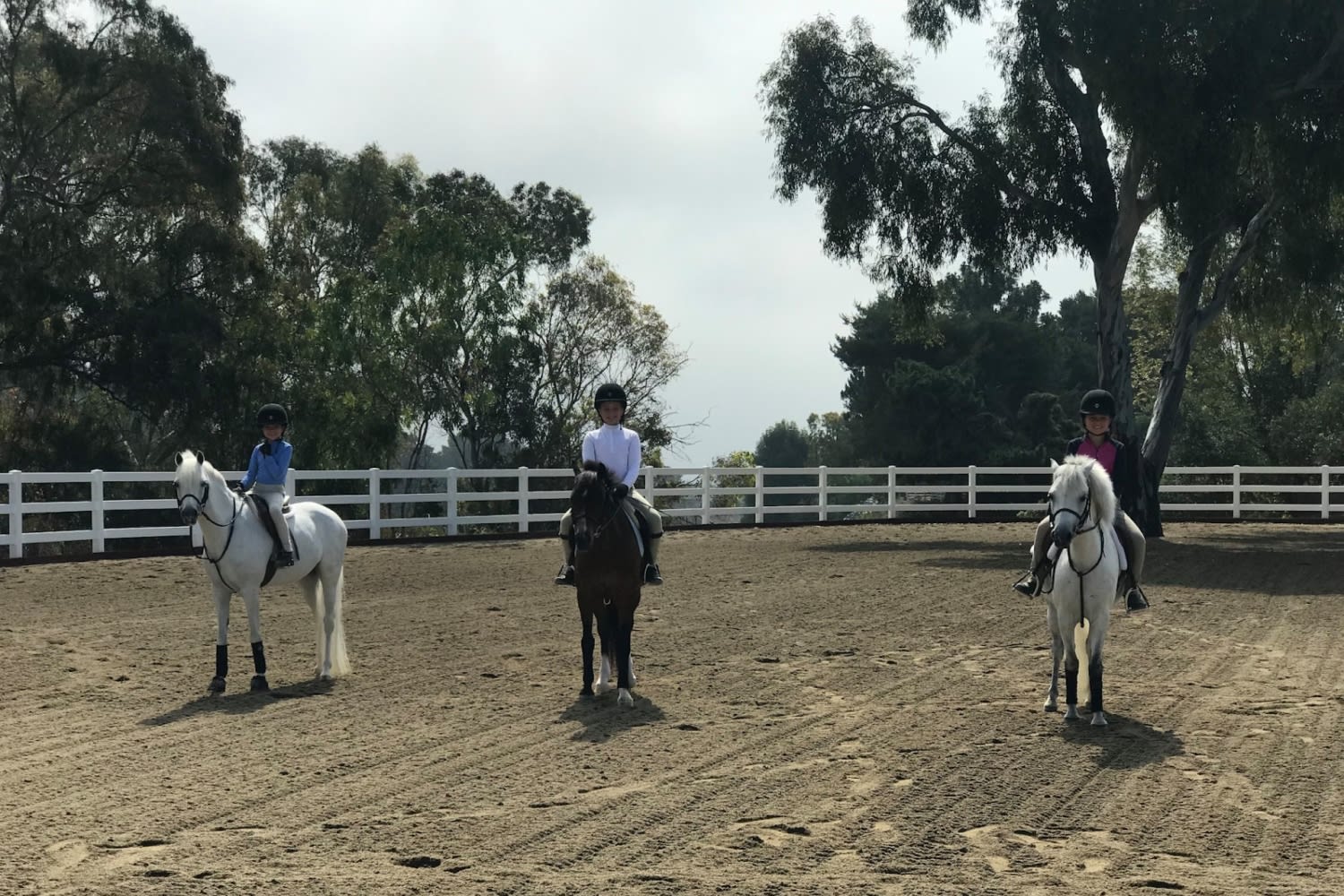 Credit: Palos Verdes Stables
Palos Verdes Stables is located approximately three miles from Rolling Hills Estates. Originally established in 1926, this equestrian center spans over 3.5 acres of city land. Since its early days, the stable has been on a mission to continually improve its facilities and elevate its services. A new bar was constructed in 1992, and an additional two barns were built in 1997, further expanding the facilities. Palos Verdes Stables prides itself on being one of the best in the area, and it shows. The stable features one of the cleanest facilities and grounds around, as well as 24-hour security. Additionally, this stable has top-notch trainers who are experts in both Western and English riding. Palos Verdes Stables offer a variety of lessons, children's programs, and phenomenal riding and boarding facilities. The stable has 52 stalls in total, with eight "in and out" stalls and fourteen pipe stalls.
5. Horse Everything
Located in Rolling Hills Estates,
Horse Everything
has lots to offer. Prioritizing safety first, Horse Everything covers everything from basic training to horse show success. It aims to teach students about all the different aspects of horsemanship. This equestrian center offers Western and English riding lessons with an emphasis to help the student gain confidence as they learn to control the animal. Horse Everything trains individuals of all ages, beginning at 2.5 years old. The instructor and demonstrator have a combined 50 years of experience, so it's safe to say that you'll be in good hands. The facility supplies horses and helmets for these lessons, so all you have to do is show up. If you or your child isn't quite ready to jump into lessons, then perhaps your child would enjoy having a Pony Party! The pony and horse will be in costume, and ponies will be hand-walked to ensure safety.
6. Mystic Canyon Stable
Nestled in the beautiful rollings of Palos Verdes,
Mystic Canyon Stable
is worth checking out. They specialize in recreational horseback riding lessons, special events, birthdays, and scouting troops. Students will learn how to safely handle, tack up, ride and care for the animal. Styles taught include English, Western, bareback pad, bare bareback, jumping, gymkhana, arena, trail, and more. If you don't know where to begin, the talented group of staff members is available and eager to answer any questions you might have. There is often a waitlist, so be sure to book ahead. Mystic Canyon Stable provides the perfect venue to learn all the essentials of horseback riding and foster friendships with fellow riders.
7. Peter Weber Equestrian Center
As one of Rolling Hills Estates' most famous facilities,
Peter Weber Equestrian Center
has a lot to offer. This center has access to 90 miles of stunning trails, allowing you to connect with nature in a way you never have before. They specialize in boarding horses, offering full care and an array of amenities. Additionally, Peter Weber offers horseback riding lessons with a world-renowned Western trainer and two English trainers. This center is committed to teaching students about all aspects of the horse. From relaxing trail rides to high-intensity show training to fun birthday parties, Peter Weber Equestrian Center has it all.
8. Portuguese Bend Riding Club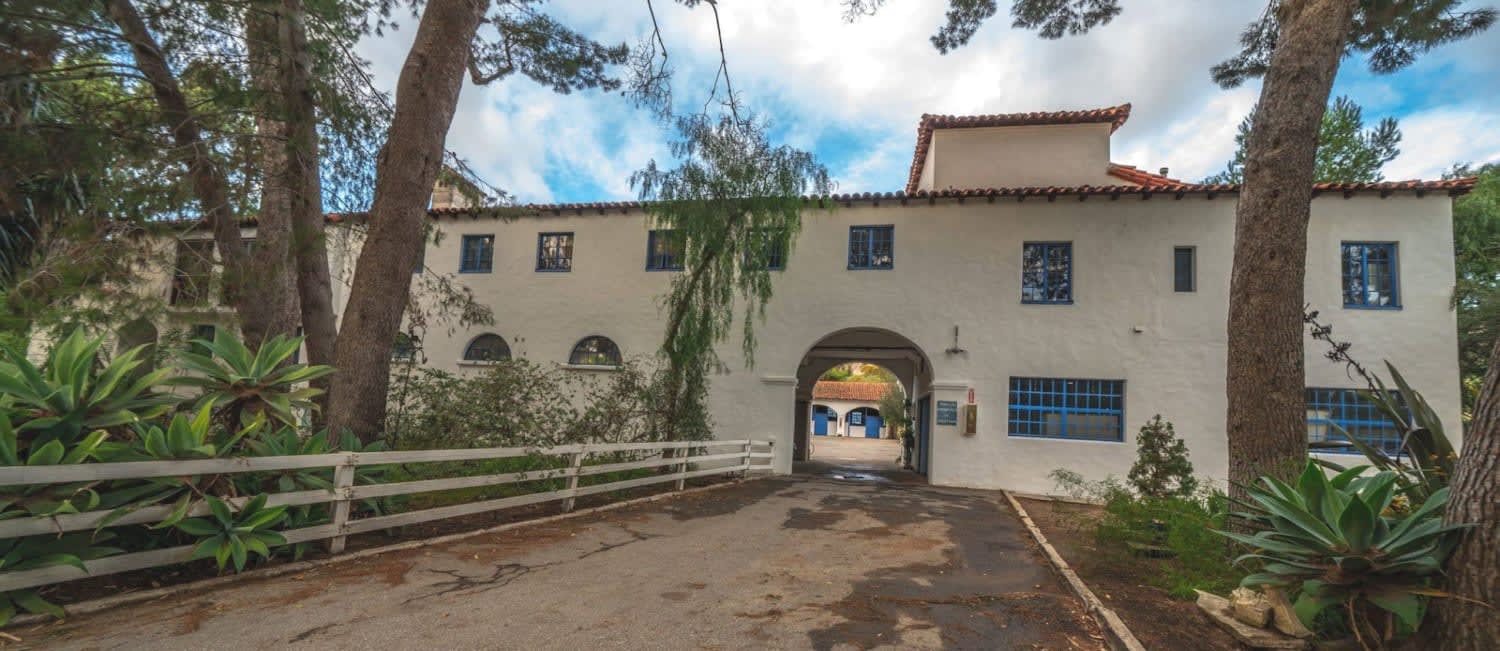 Credit: Portuguese Bend Riding Club
The
Portuguese Bend Riding Club
(PBRC) is located approximately 9 miles away from Rolling Hills Estates. Hidden in the scenic hillside of the Palos Verdes Peninsula, this riding club could hardly be in a more idyllic setting. It has a tiled Mediterranean villa courtyard, large old trees, and perfectly landscaped grounds. Located in a gated community, PBRC is situated on 10 acres and offers multiple levels of training and lesson programs, all specifically tailored to your needs and goals.
If you're interested in a more in-depth course, consider participating in a summer camp. These
summer horsemanship classes
, designed for children ages 10 to 13, will teach your children a variety of skills over the force of four days. Here they will learn everything from how to wrap legs, lunge the horse, take proper care of tack, and proper English riding. The classes, which take place in July and August, fill up quickly, so if you're interested, don't wait to sign up! The knowledgeable staff is available to answer any questions you might have about boarding, training, lessons, or leasing. Whether it's your first time riding or you're a seasoned veteran, this riding club is sure to challenge and inspire you.
9. Seahorse Riding Club
Nestled in the heart of the South Bay in the beautiful Palos Verdes,
Seahorse Riding Club
is one of Rolling Hill Estates' finest equestrian centers. The facility features world-class GGT footing in the lighted arena, boarding, and, of course, training. A full-service training program is available for English riders specializing in hunters, jumpers, and equitation. Riding lessons are available for everyone from beginner to advanced riders, allowing you to find what works best for your experience level. The program at Seahorse Riding Club starts working with children as young as three years old, as well as adults. Additionally, they offer summer camps aimed at teaching the fundamentals of horses and riding. There's also a horse camp for the advanced rider, which involves a week of lessons and horse preparation.
Living in Rolling Hills Estates allows you to enjoy a plethora of amenities and benefits. If you are ready to start looking for homes for sale in Rolling Hills, contact Suzanne Dyer today. As one of the most sought-after Rolling Hills Estates real estate agents, Suzanne serves a wide range of neighborhoods. Her expertise and dedication to her clients will help gracefully guide you through the home-buying process.